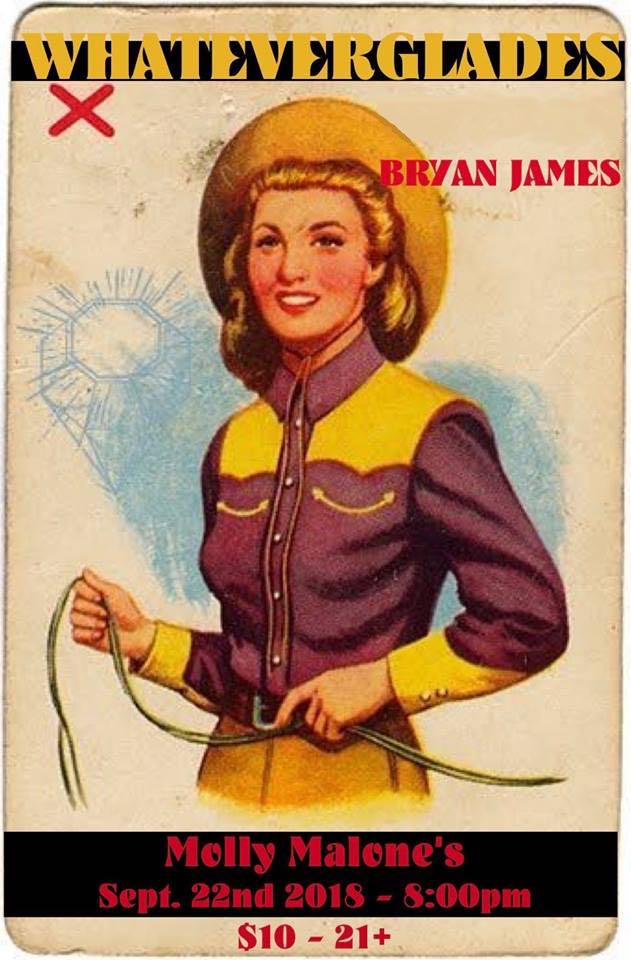 Musical performance group.
What's Happening?
Our first ever show in Los Angeles at Molly Malones!
Four dates in Japan, including Shimane Jett Fes!
Exclusive, limited Japanese CD, including brand new Whateverglades songs
Sept 21-29 SoCal/Japan TOUR
Back to the SF Bay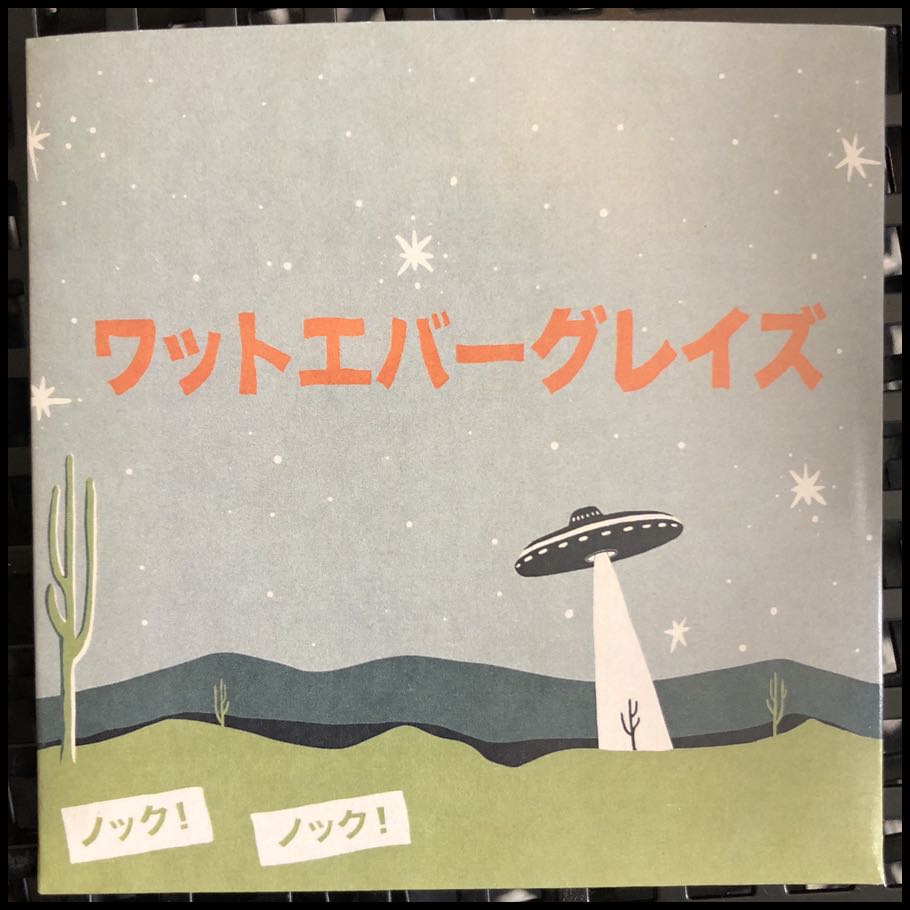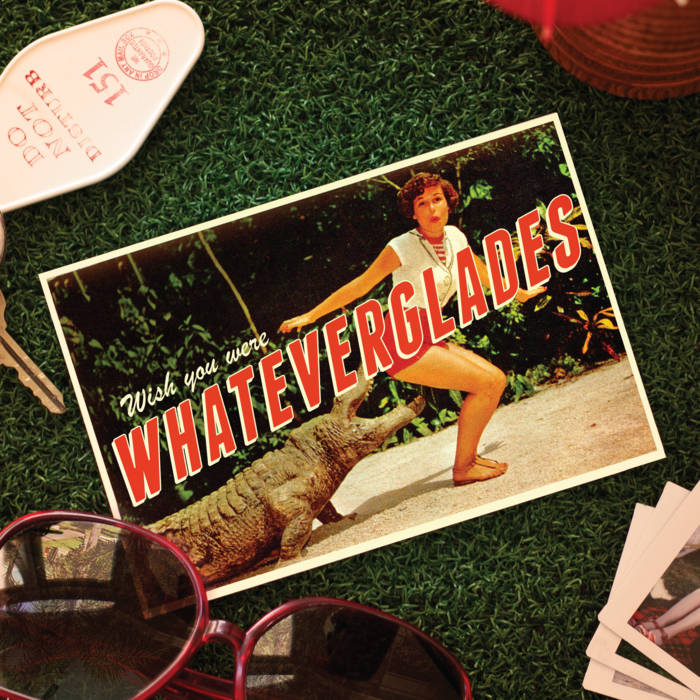 Limited Japanese CD
Limited edition CD with six brand new songs as well as the four from the EP, remastered
Original four-song EP
Come to a show and pick up our 7" 45RPM EP Wish You Were... on No Egrets Records or write to jemenfiche@gmail.com to request a copy.
Digital Downloads
Visit our Bandcamp page for the highest quality digital downloads
Video
"It Ain't Over Til It's Over"
From Bargain Rock VI at Thee Parkside, unreleased original
"Miller's Cave" / "Breakaway" / "What'd I Ever..."
Fun times at the Fireside Lounge
"Giving Up"
We made an appearance in Jon Fukpunk's travel log when we crossed paths at Fifi's Poor Cow in Shimokitazawa.
"Satan is Real" / "What'd I Ever Do To You"
DJ Xerox from NYC hosted his copycat cover night in our own backyard and we sang some Louvin Brothers songs, as well as some of our own.
"Walking Away" / "Luxury Liner"
Cruising at Club Three, Shimokitazawa, Tokyo April 2017
Warming up
Hot
2018
Sat Sept 8 BARGAIN ROCK festival with lots of other folks @ Thee Parkside, SF
Thu Aug 30 with The Ogres, Custom Kicks, Cobura-ya @ Uptown, Oakland
Fri Aug 10 with Tony Hannah @ Liminal, Oakland
Thu June 7 with Radio FLyers @ Eagle Tavern, SF
Sat May 5 with Trip Wire @ Make Out Room, SF
Friday April 20 with David & Co; Hi Tech Boys @ Hemlock Tavern, SF
Sat April 14 with Hot Laundry
Fri April 6 with Locus Pocus, Rowdy Boys and Sleeper Cult @ The Ivy Room, Albany CA
Fri March 16th with Juniper Berries, Toyota, and Cassiopeia @ The Hole in Oakland
Fri Mar 9 with Combo Tezeta @ Fireside Lounge Alameda / Art Walk
Thu Feb 15th with Unknown Jordans and Wizard Van @ Hotel Utah, San Francisco, CA
Fri Jan 26th Justine Lucas @ Bocci's Cellar, Santa Cruz, CA
Sat Jan 6 2018 with Hot Laundry and Durty Whyte Boots @ Winters Tavern, Pacifica, CA
2017
Sat Dec 23 2017 Kai's Crazy Xmas w/ The Rantouls, Durty Whyte Boots and Jingletown @ Winter's Tavern, Pacifica, CA
Sat Oct 28 2017 (Halloween show as Alice Cooper) with the Vamps (as the Cramps), Cobura-ya (as Cobra), Underdogs (as the Undertones), Male Choker (as Sonny and Cher) at Golden Bull, Oakland, CA
Fri Oct 20 2017 with Smoke Show, Le Mat @ Fireside Lounge, Alameda, CA
Wed Sep 20 2017 with Thunderroads, Midnite Snaxx @ 1-2-3-4 GO Records, Oakland, CA
Sat Sep 9 2017 Bargain Rock V @ Thee Parkside, San Francsico, CA
Sun Aug 13 2017 with Smokers, Top Down @ Golden Bull, Oakland, CA
Sat Aug 12 2017 with Okmoniks, Cumstain @ The Knockout, San Francisco, CA
Tue Jul 4 2017 with Midnite Snaxx and Car Crash @ Hemlock Tavern
Thu June 15 2017 (Copycat Cover Night: The Louvin Brothers) with DJ Xerox @ Forbidden Island
Sat Apr 22 2017 Soul Bomb - Billy Bass Wolf'S 13th Memorial @ Loft, Shinjuku, Tokyo
Fri Apr 21 2017 with Tweezers, Thunderroads, Car Crash @ Club Three, Shimokitazawa
Thu Apr 20 2017 with Inagaki, Rock a Cherry, Baby Blue @ Poor Cow, Shimokitazawa, Tokyo
Mon Apr 17, 2017 @ Negapoji, Kyoto
Sat Apr 15 2017 with Sex Crime, Mellvins, Ruler, Thunderroads, Fadeaways @ Club Heavy Sick, Hatagaya, Tokyo
Thu Mar 30 2017 with Piccolo Pete @ Octopus Lounge, Oakland, CA
Thu Mar 23 2017 @ Rusty's Southern, San Francisco, CA
Fri Mar 10 2017 with Haley and the Crushers, Tomorrowmen @ The Knockout, San Francsico, CA
Fri Feb 24 2017 with Blammos and Not Yetis @ Vamp Vintage Art, Oakland, CA
Thu Jan 26 2017 with Mayya and The Revolutionary Hell Yeah, Hi Tech Boys @ Golden Bull, Oakland CA